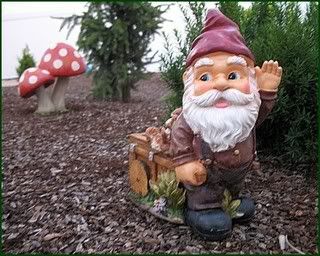 In the spring of 2005 I did an artist residency in Iceland in the town of
Akureyri
. It was great. Iceland is super exotic and provincial at the same time. The landscape looks like I would imagine the moon to look. Things are really expensive there. and it is COLD. Even in May it's cold.
Not a lot of people spoke english well where I was staying or at least they didn't speak it to me. One of the things that kept me sane was a fabulous newspaper called the
Reykjavik Grapevine
.

I was really enthralled by the fashion and music scene in Reykjavik, while the Viking-inspired public art left me a little cold, which is fine because there were plenty of geothermal hot pools to bask in. The black licorice was my favorite food there though I survived on a diet of yogurt, lamb meat, and lichen. And a magic potion called Brennivin



Artist residencies are a great way to travel and get arty. While I was in Akureyri I completed a series of 15 small paintings, had a show, and even sold several. The art school and art museum were right across the street from my studio apartment. Matthew Barney actually opened a show at the museum while I was there, and that drew a lot of funky and freaky folk to the humble little Akureyri. Barney's show was an installation based on his film HOIST I liked it better than his show at the Guggenheim because the space was more intimate. Sometimes that man is just so over the top. He's a great example of what a person can do with unlimited resources. But I personally prefer low budget affairs myself.
Gabríela Fridriksdóttir was exhibiting with Mathew Barney at the museum and I was definitely more drawn to her work because it seemed more personal and organic.


The best thing about Iceland are the elves and trolls and goblins and fairies. They really do live there! I visited a neighborhood in Reykjavik that had a particularly high population of inhabitants from the other world. When I asked a man - a fisherman in fact - if he believed in fairies he just shook his head, and asked me, "well, do you believe in chocolate?"