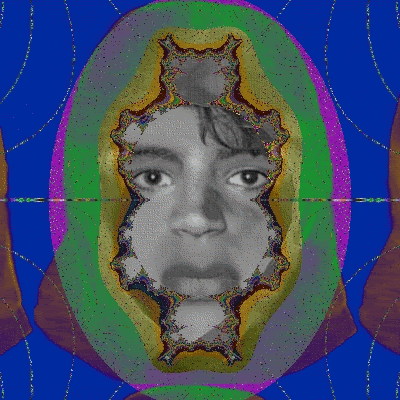 Dean Inman has been curating electronic music shows here in Asheville for over a year. For a while they were on Tuesday nights at the New French Bar but these days they're happening every Monday night at Izzy's on Lexington Ave. If you like ambient and experimental electronic music, or are curious to see what it's all about, you should attend this very cool weekly happening. Video projections are usually provided by Megan McKissack of the Mount Dungeon crew and Scott Furr, so your visual is as satisfied as your audio.
Dean goes by the name Sys-Hex. I'm so impressed that he curates shows and brings electronic musicians together. His dedication and commitment to this art form is really inspiring, and his music is bad ass. I noticed about a year ago when it suddenly got REALLY good - not just off the cuff electronic beats, but really shaped and thought out and still fresh creatively. His songs continually build upon themselves as he incorporates new textures and sound patterns. I wish I could describe it with proper adjectives, but I just can't. so instead you should check out a track of his here
and this is his myspacelle
These flickering things are animated gifs that Dean made for me because I told him I needed something interesting for the blog.